Our "Why" In Doing Business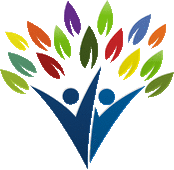 ​The "Why" behind creating Synergy Solutions Northwest, LLC, has evolved out of a lifetime of believing, and living, all of the popular and proven maxims like,
"Two heads are better than one."
"It takes a village to raise a child."
"There is no I in TEAM."

"A hand-up is better than a hand-out."
"Together we all achieve more."
"Progress evolves best with Collaboration, rather than Negotiation."
"Pay it Forward...."
At Synergy Solutions Northwest, we believe that the best business relationships are built upon the foundation of "old-fashioned" values such as honesty, integrity, cooperation, and the concept that "we are all on this Earth together."
We believe that working together in a collaborative manner can produce
"Synergy"
....the idea that there is an increased effectiveness that results when two or more people or businesses work together, i.e., that the "whole" can be greater than the "sum of the parts."
We also believe that when people put their heads together, and everyone strives to frame their ideas and contributions to the problem-solving process in a "win-win" manner, the
"Solutions"
that will emerge will always be greater than any one person could have come up with in isolation.
We are a company that believes in sharing, collaborating, and building partnerships.
​Our business model attempts to parallel many of the principles we have learned from Jim Cockrum, and his
JimCockrum.com
website. We have learned many valuable lessons about "doing business" from observing Jim's leadership and values, and watching him "walk the talk" as he has helped so many people grow their businesses in an ethical and collaborative model.
We admit we are not Jim Cockrum.....but he does provide us with a model of success which we are striving to emulate.
Another well-known business icon that we have admiration for, and who's advice we have often followed, is Zig Ziglar. One of Ziglar's famous quotes that has long shaped our business philosophy, and that we feel exemplifies our vision here at Synergy Solutions Northwest, is the following......
---